For the month of October, Stitch 'N' Bitch are holding an exhibition in the gallery at the Wonders of Wynyard. The theme is Mad Hatter's Tea Party and it promises to be all sorts of craftacular brilliance.
I haven't mentioned it before now, because I left my entry until the last minute to do. The. Last. Minute. I finished it today (started it yesterday), and the exhibition is being installed on Monday. I hoped that if I didn't mention it, nobody would notice the tardiness *peers around suspiciously*
I've made a few little top hats, similar to the hat that I made for the
March Made With Love
. The original intention was to make a plethora of hats (man, I love the word plethora) and have them arranged on a cupcake stand.
Original idea: fail. It turns out that I didn't have a spare week to make a dozen hats. So, I just ended up making three, and hoping, again, that nobody notices the difference.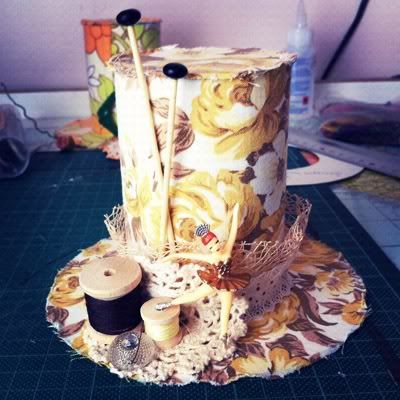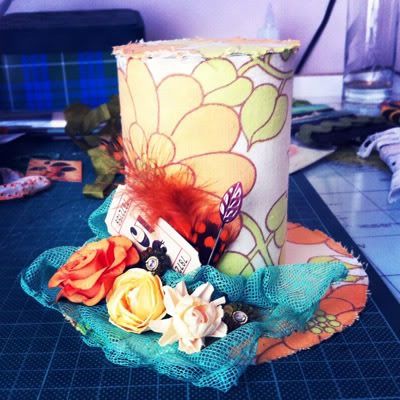 To see other madly-inspired projects, go
here
and
here
. Oh, and
here
. And check
this
out while you're at it.