My photo frames are famous - they made it into the local paper! Oh, I did too. And some of the other Made With Love girls.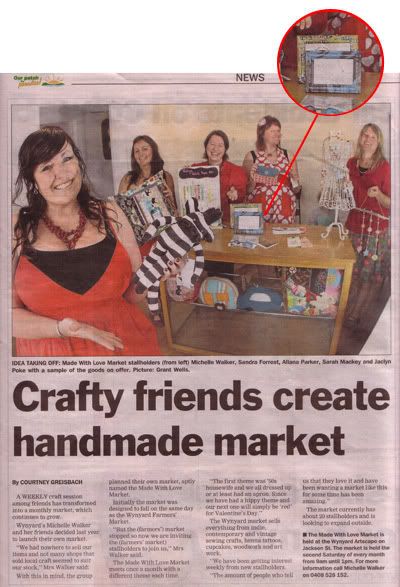 We're legends in our own lunchboxes. And it feels just grand.
To see the full-size article, go to the
Made With Love fan page
on facebook.