Last night I was doing a bit of blog-hopping, and came across a blog talking about some very cute items on
Etsy
. I hadn't looked on
Etsy
for quite some time, so decided to just have a quick look before I went to bed. Two hours later and I was convinced that I'd found some items that I MUST OWN. My life would be severely lacking without them.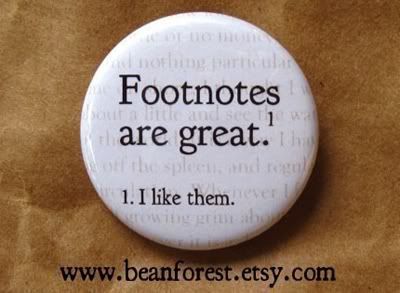 These badges from
beanforest
appeal to my inner nerd. And make it giggle.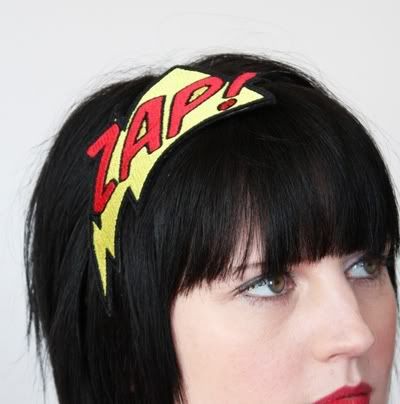 Comic headbands from
Janine Basil
. Do I even need to tell you how cool this is? And how many times I would say "Zap!" and pull superhero poses if I was wearing it?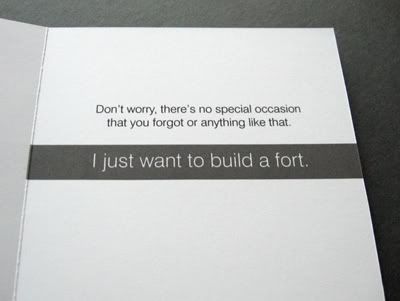 These cards from
Vixen's Empire
are awesome. I love that they're pretty much pointless, but I still really want to buy one to give to... somebody. Also, check out Vixen's shop for the rest of her range. There are some naughty cards in there that made me laugh so hard that I snorted. Although, if you are one of my family members reading this blog post - the things I saw on that site were not amusing. In fact, I didn't even understand what they were referring to. There's just no accounting for taste *tsk, tsk*. To everybody else - check them out. I think I want one of everything on there.
More badges! These are by
Button Empire
. I don't normally have this sort of attraction to badges, but I just kept coming across things that made me lol. Yes, I went there - I lol'd in public. Anyway, now that I know where to buy these cool badges, where can I buy a nerdy husband?
I've been lusting over this Old Lady Swearwords poster from
sianuska
for some time now. One of my friends has it hanging in their lounge room, and it's just so damned cool. One day I might get it. Oh, by the way, my birthday is coming up in February...