I've never wanted to own a house. In fact, I've been quite against the idea of it. I get myself up on my own little soapbox, and exhort the evils of house-ownership. I think part of it is to do with my general commitment issues, and the fact that owning a property would hamper my ability to waft around on whatever whim comes over me. Even enrolling for a two year TAFE course had me breaking out in a cold sweat.
However, general personal instabilities aside, Susie and I have been positively devouring any home decoration shows that come our way. Feature walls, splashbacks, and skirting boards have become a part of our discussions, and I can't help but feel a little wistful of the whole home reno thing. If you own a house, you can go absolutely stupid with decoration, and there's nobody there to stop you *insert maniacal laughter here*. Unless you co-own. Then you decorate in the dark cloak of night, and pretend in the morning that you have no idea why there is now a fountain in the lounge room.
My wish list for a house:
A fair-sized mural or stencil in the lounge room – some epic piece is that preferably painted by me, but designed by somebody else.
A butler sink. I didn't even know what this was until my recent immersion in decorating shows, and now I totally dig them. I want one, I want one, I want one.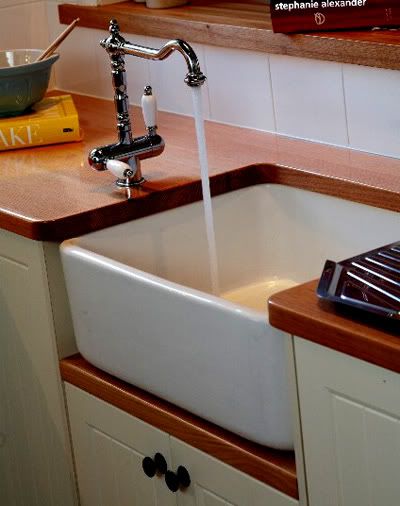 A massive bird cage hanging from the ceiling in the kitchen. Not exactly sure why. I just think it could work.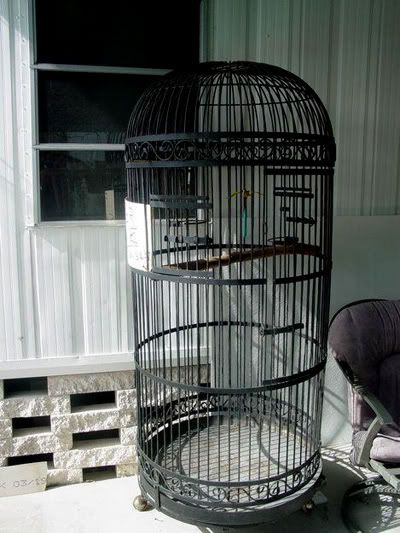 A rope swing in the lounge room. Because I feel nostalgia for something that I've never in my life used. Hurrah for rope swings!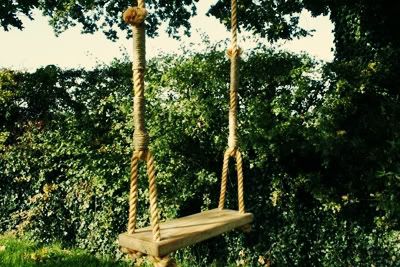 A craft room. Self-explanatory.


A walk-in wardrobe. In my last house, I had a slightly deficient room. It was missing the fourth wall, had a curtain for a door, had no windows, and used to house car parts. But I loved it. It suited me at the time, and even though it jokingly got called a shoebox/crawl space/changing room, it was cosy, and it was mine. Another thing it was lacking was a cupboard (shoeboxes don't have enough room for things like, you know, furniture. Or people.). I had a dinky little clothes rail, clothes stashed in a suitcase under my bed, clothes stashed at the bottom of the clothes rail, and a tallboy whose drawers were collapsing because there was a clothes overload. I now have a cupboard, but still face the problem of my clothes occasionally bursting forth from it, because of my propensity to get op-shop bargains. But to have a whole room dedicated to housing them? Ahhh, bliss.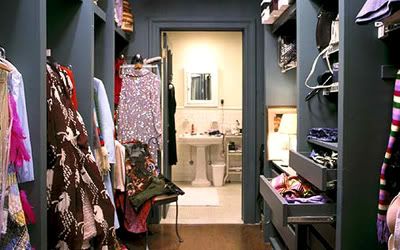 Floor to ceiling bookshelves, and a rolling ladder. Granted, I would probably hurt myself on the ladder, but it would be such a classy injury. "Oh yaaarrrs, yars, the accident in question occurred while I was reaching for my copy of War and Peace, and my foot did slippeth from the rail, and my derriere did meet the floor. Gave me a jolly good fright!"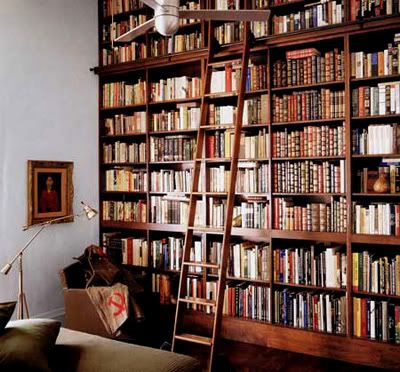 A pink flamingo in the front yard. I'd have to balance all of that class with something totally kitsch, otherwise it'd all just go to my head.